I recently had the distinct pleasure  to attend and teach a hands on workshop for Design Master Color Tool at the Northeast Floral Expo in Sturbridge, Mass.    I understand that there were at least 600 florists registered to attend the event.  Every year florists from the region gather for education and inspiration.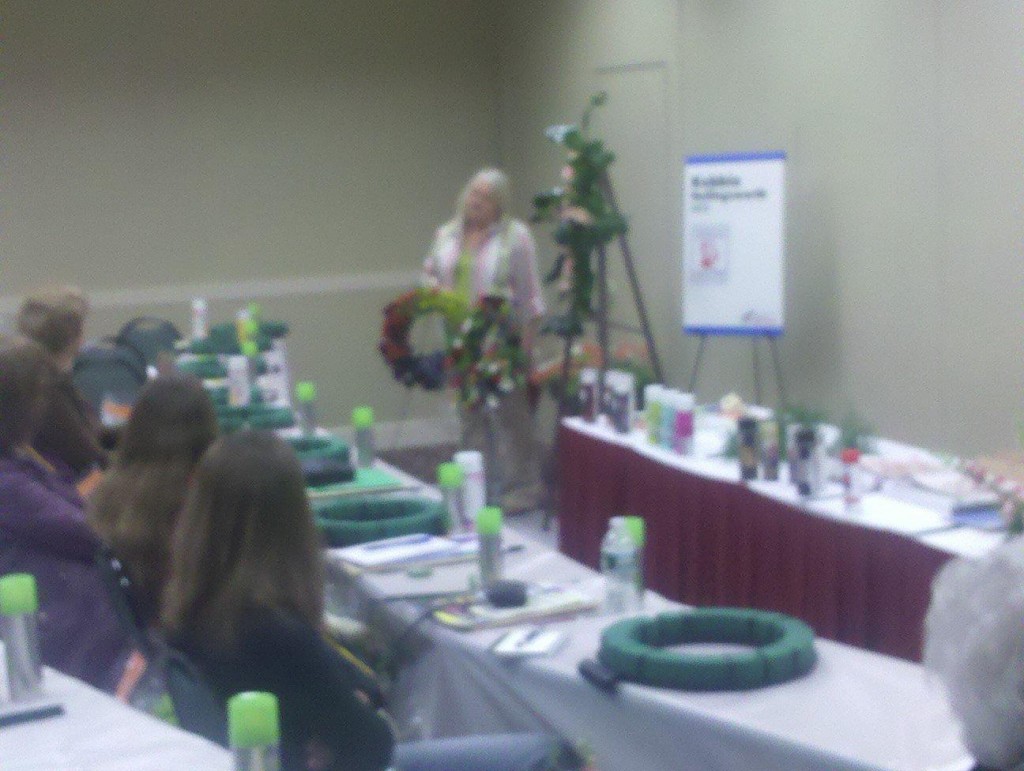 My contact with Northeast, Michael Deriuon, had everything under control when I arrived. My class was titled Tribute Trends.  You might think it unusual that a wedding specialist teach tribute pieces but design principles and elements are the same no matter the application. 
Color is one of the most obvious tools for florists to use.  The two pieces below were ones that I made to explain the advantages of using color to emphasize the design.  One was made in the traditional mixed color style and the other was made with grouping the colors to mimic the color wheel for a much more dramatic look.  I used exactly the same flowers in each piece.  Which one do you prefer?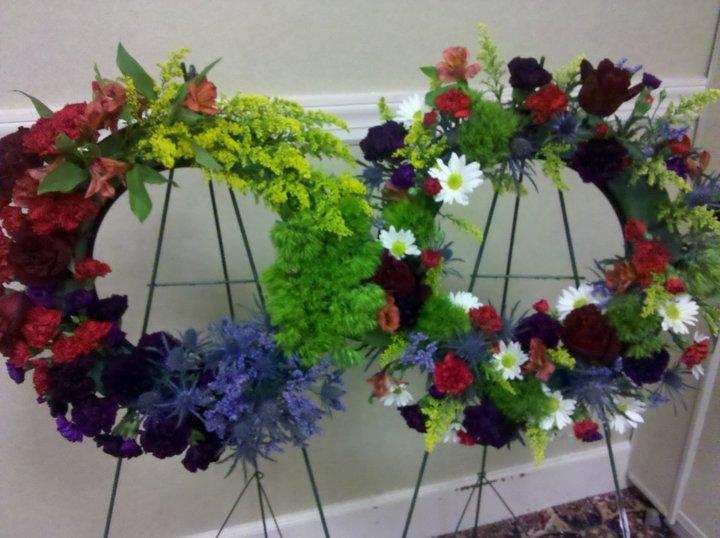 As an artist it is so important to stay fresh, not only with the latest trends but with inspiration.  When choosing your wedding florist make sure to ask if they continue their education and seek out new imspirations.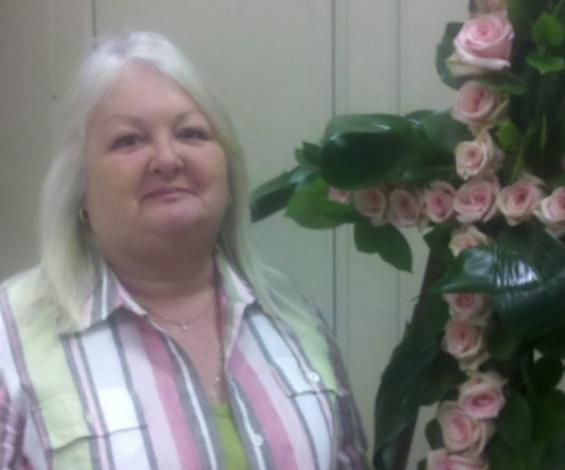 Thanks to Brad Beck of Design master Color Tool for the pictures and to Gretchen Sell of Design Master for sending me to the great state of Massachusetts. Everyone was so kind and enthusiastic! Such a pleasure to meet all the florists that came to learn.  If it hadn't been so cold and snowy I might have thought I was still in the South:)